Licensed conference and holiday apartments fill several purposes for both the individual and the group vacation, with spectacular locations available throughout the beating heart of Barcelona. It is undividedly in your hands whether you wake up to a warm Mediterranean morning overlooking some of Europe's most famous landmarks upon opening of the balcony or facing the sun as it beams brilliantly off the yellow sands of one of the many renowned city beach properties. Advice provided in concern of excursion and activity particular to locality ensuring a smooth and fluid travel experience.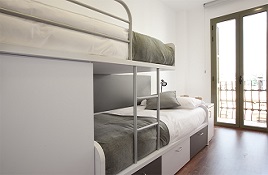 Family Apartments
Child safe apartments sourced in convenient locations easily accessible to prams and other necessary child-rearing equipment, extra child services arranged upon request with the hopeful outcome of you enjoying as much relaxation time as possible on your well-deserved city break.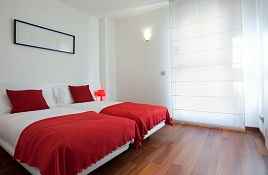 Romantic Apartments
Cozy candlelit quarters in the sensual capital of Catalonia create the mood for love and capture moments that will last forever. Nestle in amongst the medieval fairytale monuments and dimly lit intimate city streets truly appreciating the company of that special someone.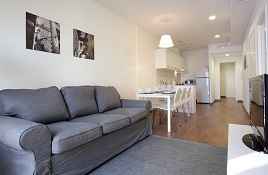 Small Group Apartments
A suitable alternative to the hotel scene and the perfect setting for close friends, family or business acquaintances, includes all the comforts and privacy of home with the added bonus of shared-cost. A variable of options supplied depending on the personal requirement.