Stars pierce the warm Mediterranean sky filling your senses with a feeling of serenity as you enter the stunning surroundings and beautiful backdrops contained within Catalonia. Natural parks, sunny beaches and of course the more remote and unvisited locations, are all supported by a wide range of outdoor activities perfect for entertaining the whole family. Stay onsite and enjoy the camp atmosphere and modern amenities or go out into the local area and explore the culture of the local towns and villages. Freedom of choice is on the menu for camping excursions so send across a brief outline of your expectation, and one of our local advisors will furnish you with seasonal Catalonian camping options.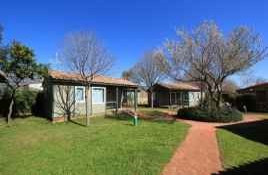 Bungalow Parks
An excellent old fashioned family holiday with plenty of fun for children and adults alike, clean amenities and everything you need to survive at an arms reach, this self-contained vacation setting is perfect for both price and ease of accessibility to outdoor adventure. Contact for brochures.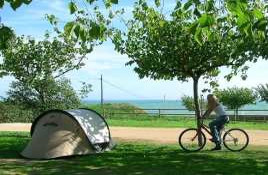 Camping in Catalonia
Pack up your tents and head to the various green lands of Catalonia, choose from a variety of pursuits onsite and off. Partake in the impressive array of outdoor activities while taking advantage of the benefits of the fresh air and the sun-soaked Mediterranean climate. Contact for further suggestion.