The historical Christendom of Spain and Catalonia yielded to thee by royal decree. Sumptuous locations spark the imagination to life at the point you can almost hear the cavalry approach as you seize those final moments concomitantly pressed beneath the four posts of the imperial period furniture. Castles, monasteries, contemporary constructions farms, and noble stately homes all contained within remarkable Mediterranean locations allowing you to savor in the art of opulence prescribed to remedy the wretched existence of the common man. A small sample of our options is provided below though for a complete fitting I would recommend speaking to or emailing an advisor, brochures supplied upon request.
Parador historic and monumental hotels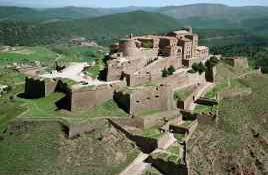 Parador de Cardona Hotel
A 9th-century fortification, the Parador de Cardona Hotel does not shy away from its ancient roots. Period pieces and luxurious bedrooms furnished with elegant four-poster beds await the indulgent traveler. Consult for seasonal game menus.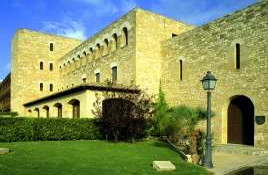 Parador de Tortosa Hotel
Extraordinary gothic windows and original Christian splendor set atop the highpoint of the magical cityscape, protective Castle walls and the lingering smells of freshly baked goodness replenish the sole on a journey to the lands of time forgot.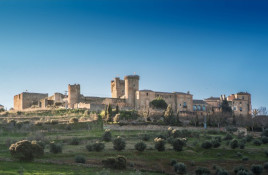 Parador de Oropesa
Dive into the 14th-century poolside palace set upon the composition of the exalted Gredos mountainside, equestrian activities, and countryside pursuits play the mood like a string quartet engaged in a symphony of the pleasures.
Parador urban hotels in the heart of the city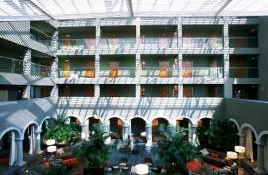 Parador de seu D'Urgell
A Romanesque jewel inserted within the crown of the renaissance this Christian cloister contained in the old quarter suggests ventures of the snowbound to the sun-drenched accompanied by supporting seasonal delicacies.
Parador de Vic-Sau Hotel
A traditional Catalan farmhouse rests neatly upon the red cliffs of the Collsacabra surrounded by the technological superiority of the1962 built reservoir where on a clear day you can still see the old steeple of the former village church.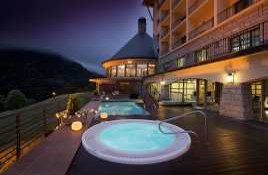 Parador de Vielha Hotels
Sublime scenes of the Pyrenees picturesque Aran valley present moments to muse and opportunities of wilderness wandering, refreshing and refilling vitality with a wild boar platter evening at the mountainside restaurant.
Parador nature or the coast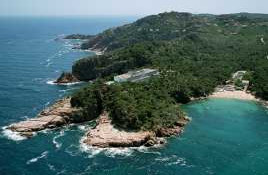 Parador de Aiguablava Hotel
Coastal panoramas complete the impressive encounter of the agilely perched contemporary erection formed upon a precipice, Mediterranean sea winds cool the warm sun as you relax restfully by the exemplary cliffside pool.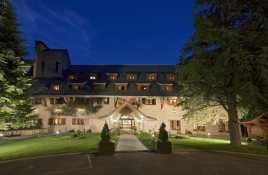 Parador de Arties Hotel
Snowy peaks permeate the wintertime scene, and the summer suns bring the wildlife back to the hills, nordic walking on a Romanesque harvesttime route or winter dining by the open fire in this wood-finished marvel of Catalan construction.
Other Paradors
Multiple locations throughout the Spanish and Portuguese speaking world can leave you feeling a wee bit spoilt for choice, let us escort you to the perfect prospect with our brains and brochures and generate a desirable outcome in harmony.