The maximum effort needed for these events, so if you don't think you're up to it, please, please, please do not attempt it. A diverse country with rugged terrains rising from the sea to the mountain tops and indeed further give a different feel entirely depending on winter and summer seasons. Magnificent views of snow-covered mountains and hot beach action capture the essence of excitement in a controlled arena as you lead your trump team to victory taking on every challenge in a head-on collision course with ultimate titillation.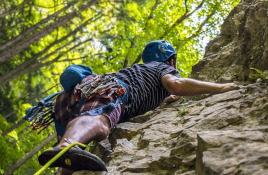 Climbing
Lleida's Prepirineo range is indeed a challenging climb with natural peaks reaching to heights of over 2000 meters, steeped for the hardened climber and softer routes for the novice. High incent team building activity with more locations available upon request.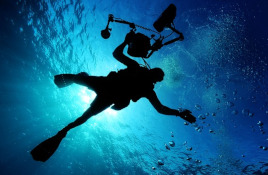 Scuba diving
The bright blue seas of the Costa Brava contain a vast array of marine life with countless species for your viewing. Encounter natural coral landscape and take advantage of the exclusive opportunity to capture wildlife underwater, request full equipment hire if needed.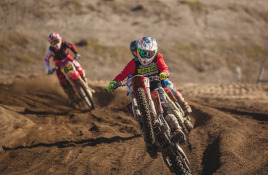 Motocross
Tear through the rough ground of Catalonia with a choice of professional tracks suitable for all levels of ability. A full day of riding including transport to the venue, bike, equipment hire and lunch menu to accompany this energetic petrol filled "extreme" days experience.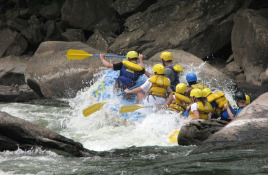 Rafting
A beautiful boat ride in the picturesque province of Lleida, except for one fact, it is down a mountainside. Rapid reactions required plus a high degree of team coordination, a full day of exhilaration and adventure with both professional and beginner services available.