Enter the Nou Camp beloved home of FC Barcelona which is considered "Més que un club" (more than a club) we will once again as each "LaLiga" season begins provide packages for your beloved Spanish teams and as always organize the best pure football group weekends including five aside with friends and colleagues, professional coaching, ground rent, and executive boxes. If you're passionate about the beautiful game, we are the guys to help, contact an advisor to discuss your plans and preference.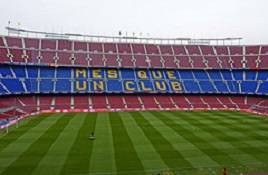 Camp Nou experience
The prestigious world footballing club of Barcelona's dedicated museum and stadium tour takes you through the history and achievements of the legendary outfit. Including the chance to view four champions league trophies and take a photo holding a replica of the televised, world-famous, ultimate winner's cup aloft.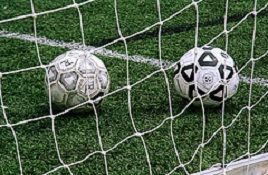 Football combo
The morning whistle blows on this day of the hallowed turf with breakfast at our favorite sports bar. Screens play the best goals of all time accompanied by a few drinks before heading off to the field for a kickabout on one of our five-a-side venues for the afternoon's entertainment, finishing like a professional in the evening with a big match of your choice at one of the top flight European Spanish football clubs.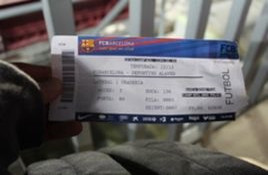 European soccer package
Access to all the top Spanish La Liga, Copa del Rey, and European champions league games visit the Camp Nou to watch famous stars like club legend Lionel Messi perform on a big night of European football or an El Classico game at the Bernabeu facing the managerial strategies of Zinedine Zidane. Catered corporate groups and pundits box hire options, contact for the best live prices.