Qualified incentive destination management consultants with the working background to construct relevant programs in the precise format, opening doors beyond and overhead to the request of obligation. Experience the confidence expected to present to deliverance a licensed polished European administrative executive shore city package. Know the right people for the masked unseen discretional option to ride the curve to endorsed journeys in the alternate reality concealed behind the ordinaries of predominant Barcelona's eminent vacationist magnetism. Lead and contact for planning consultation appointment via our licensed bonded company or continue to further brief information on our Barcelona products.
Corperate Event Planning
Rehearsed practiced events progressed to the objective in a metropolis notorious for hospitality. Welcome to the resource-rich mobile world of professionals capitalizing on several of the specializations of the global-local European administrative capital. Trimming in recognition of the awayday feature program itemized in transparent billing in a place where stress minimal logistically seamless resource-saving movements furnish comfort on time compliant industrious themed agenda. Communicate in motion for in-demand presentation and secure a position at a premium with a qualified advisory and instantly commence plotting for the inescapable conclusion with onsite executive services.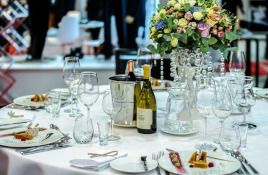 Gala Dinners
Gothic scenery in the Barcelona places most visited or an old haunt practically abandoned readorned. Our European shore city sanctum provides resourceful visualization and infinite characteristics yielding astounding venue gathering benefits alongside world-class entertainment possibilities. Construct an on theme on-trend innovative executive gala function in the fashionable European Mediterraneans warmer year-round climate to the scheme in a city whos catering foodservice industry is as varied as the work of Gaudi. Dressed rooms of classic architectural design and inspiring contemporary authorship organized onsite in the unconventional yet well-versed Barcelona banqueting scene.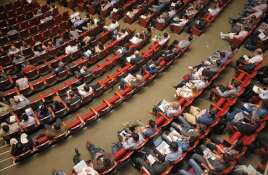 Meetings & Conventions
Worldwide ranking, of course, what with the beaches and the business side by side. Don't be misled by the Mediterranean atmosphere. Barcelona is the place executives descend for convention every calendar year with icMRE to ITMC and exhibition, including a fantastically costumed ComicCon to a professional MobileWorld display of fresh interconnectional intercontinental technological service. Add a round of golf or a coffee-break in-between before heading back to a presentation of a robotic arm or audible media solution. Frictionless civil fashion at initiation, a booking help key to a prosperous executive stay in Barcelona, contact personally for detailed information plus current Barcelona analysis.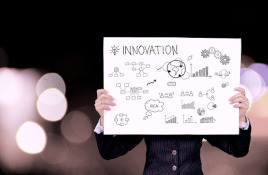 Product launch
Broadcast a charactered stage production unboxing confidently via a practiced transparent toolbox of itemized instruments personally sharpened on twelve-years post-qualification exposure beyond the green door. Well-documented spacing in inspired indoor-outdoor classic grandeur and contemporary reflection hatched on a cross-section of the most exceptionally diverse land in Europe to provide television-style practical scenarios in hot Mediterranean property choices extending shoreline to the peak. Develop a Barcelona plan of activity suitably magnifiable to the spotlit perception of wanted service or merchandise in assured connectivity to a professionally motivated competent operation.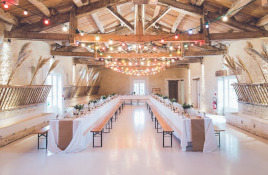 Venue finding in Barcelona
Take advantage of fitting environments representative to the chronicled city of reinvention presented in conjunction with eloquent expressions of indulgent European Mediterranean service practice. Experience design brand articulation in tasteful scenarios with afforded professional trimmings exercised and accompanied at a level comfortable to suit both the self-driving and the self-driven. National treasures, conference foci, and a side of the quirky off-center served on a sunny base of profound Mediterranean technicolor. A qualified consultation team anticipates the liberation of often-overlooked advantage in firsthand trusted reviews harvested in frontline service to the province of Barcelona.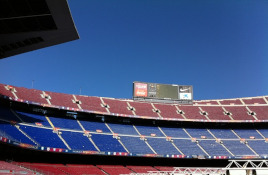 VIP Sports hospitality
Hosting a portion of the biggest and best sporting shows on earth, Spain lavishes the appropriate services required when catering to the worldwide sporting community with facilities to accommodate the few that inquire into first-class premium competition scenarios. Notable outings graced by the biggest names in European sports entertainment entertaining in arenas of the big occasion sports spectaculars include PGA golf, formula one racing, European championship soccer, polo, equestrian events, moto GP, and top tennis tournaments all in a hot seat pole position embedded in the action of international sporting performances. Advanced booking required for executive sports hospitality service acceptance.